A Quality Opportunity Zone Investment
Executive Summary
Robbinsdale OZ Fund, LLC (the "Fund") offers investors a Qualified Opportunity Zone ("QOZ") investment in Flats, a newly constructed, market rate, 152-unit multi-family property with an experienced Sponsor, Developer, and Property Manager. Legacy Partners DL, Inc. ("Legacy" and the "Sponsor"), has a proven track record as an owner and operator of commercial real estate. Legacy is currently seeking $16,800,000 in total equity as an investment in the project, anticipating a hold period of at least 10-years in order to maximize the QOZ investment tax benefits.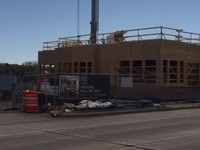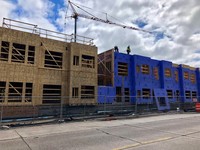 Highlights include:
#1 multi-family market in the country (Marcus & Millichap report available upon request)
First mover status to Robbinsdale submarket
Opening 2019
Partnering with reputable local Developer and Sponsor
Managed by top property management firm with 50-year track record
Project Overview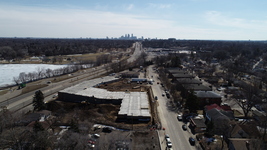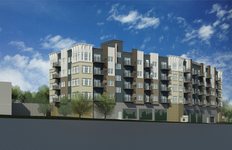 The Birdtown Flats, located in the Minneapolis submarket of Robbinsdale, has drawn design inspiration from the local surroundings and community needs. Being the first newly constructed multi-family project to the area in decades, the property highlights and amenities will include heated/enclosed parking, club quality exercise room, key fob entry security system, fireside lounge, business center, dog park, dog washing station, bike repair station, and outdoor grill patios. Apartment features include over-sized windows, balconies, granite countertops, quiet wall systems, stainless steel appliances, and full-size front load washers and dryers in all units.
Legacy is pleased to be partnering with Minnesota-based The Beard Group ("Beard" and "Developer") on the development of the property, and Steven Scott Management Inc. ("Steven Scott" and "Manager") for leasing and property management. Beard is a full-service real estate development company specializing in development, redevelopment and mixed-use projects. Beards services included owner representation in all areas of development including but not limited to concept design, site acquisition, financial analysis, governmental approvals, construction, and construction management. Steven Scott has been successfully managing rental communities in the Twin Cities of Minneapolis and St. Paul for more than 50 years and is one of the largest locally owned property management firms in Minnesota (managing nearly 9,000 apartments across the country).
Investment Overview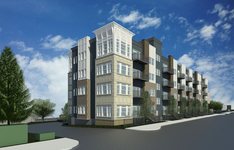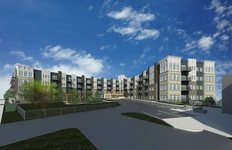 The Fund will acquire the property using a two-tier Opportunity Zone structure pursuant to Section 1400Z-2 of the "Tax Cuts & Jobs Act" ("TCJA"), and subsequent guidance provided by US Treasury Department. Investments will be made into the Robbinsdale OZ Fund, LLC, which owns Robbinsdale Holdings, LLC (a QOZ Business), which will own Robbinsdale Broadway Holdings, LLC (a single purpose entity holding fee simple interest in the property). The Sponsor and Developer intend on participating in the investment for an amount estimated to be approximately $1,250,000.

Fund Objectives and Strategy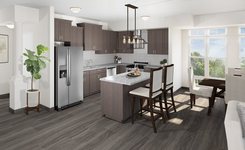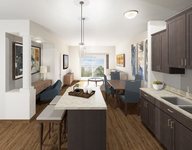 The Fund offers investors an opportunity to invest in a newly constructed, market rate, 152-unit multi-family property with a proven Sponsor, Developer, and Manager. The Sponsor and Developer are committed to the investment and will together co-invest approximately 7.5% of the targeted equity in the Fund. Legacy intends to secure financing the balance of the investment through long-term fixed debt using Grandbridge, one of the nation's largest providers of comprehensive capital solutions for commercial and multifamily real estate assets. Through the acquisition and lease-up of Birdtown Flats, the Fund expects to offer investors stable annual cash on cash returns and realize attractive risk-adjusted total returns during the duration of the Fund.